Pilates Workshops, Challenges, Continuing Education and Retreats
Phoenix Classical Pilates hosts events, challenges and workshops a few times a year. We welcome both clients and teachers to participate in these special events.
Up next…
The Joseph Pilates Challenge Round III: Last 90 Edition
October 1st to December 23rd, 2022
30 sessions in 3 months. Give Us Twelve Weeks and We'll Give You An Awesome Transformation!
You'll get:
* Weekly emails to cheer you on and inspire you along the way.
* Short, doable video workouts to do at home for extra credit to accelerate your results!
* A super cute Phoenix Classical Pilates tank or T to show you're a JP Challenger.
* Your name on the Challenge Board. It's inspiring to see your classes stack up.
* A big dose of accountability!
* 3 Group Classes/week

Pricing:


Regular pricing: $45/class x 30 = $1350
$297/month for 3 months.
A savings of $459!
* Note: this pricing is for the Unlimited Subscription for 3 months. Clients can attend more than three times a week.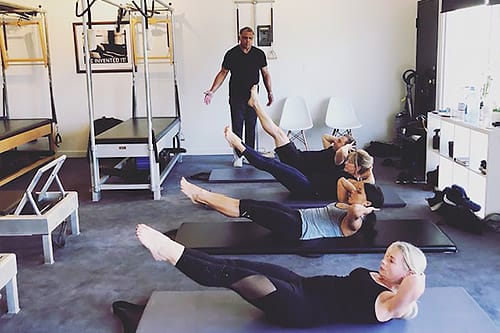 Pilates Retreat in Sayulita, Mexico
March 26-30, 2023
I'm so excited to announce our first Pilates retreat in Mexico! Sayulita is a small seaside village in Nayarit, near and dear to my heart. A beautiful destination just north of Puerto Vallarta – a short flight from LAX.
The retreat takes place at the glorious Hotelito Los Suenos. We'll have morning meditations and Pilates mat class in the morning before a delicious vegetarian breakfast on the rooftop palapa. The rest of the day will be filled with hikes, stand up paddle boarding, more Pilates, massage and as little or as much free time as you like.
It's going to be an amazing four days. You'll leave feeling fitter, stronger and a whole lot calmer. Prices start at $1597. For more details go to Tarrylife.com