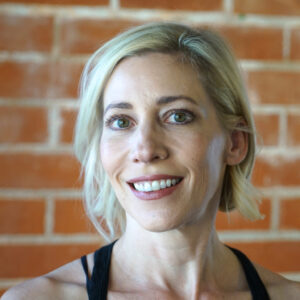 Molly Niles Renshaw, a second generation Pilates instructor is the co-owner of Phoenix Classical Pilates in Santa Monica. She was lucky to do her first certification with Joseph Pilates' protegee, Romana Kryzanowska at Drago's Gym and The Pilates Studio in New York City in 1999. She completed a second certification at Power Pilates with Bob Liekens in NYC in 2007, and in 2008 was certified by YogaWorks.
A native Angeleno, Molly grew up in Toluca Lake. A graduate of Skidmore College, Molly headed straight for New York City to pursue a career as a contemporary dancer. Like many dancers, Molly found her way to Romana Kryzanowska and Bob Liekens, working closely with both for four years before moving home to Los Angeles where she joined the Winsor Pilates team for the next decade. Mari Winsor was a great mentor to Molly and Winsor is where she met her business partner, Hector Mercado.
Molly believes it's important to always be a student, always learning. In addition to the thousands of hours of certifications, she takes weekly sessions with Trish Garland and regularly participates in continuing education workshops from top instructors, too many to list, to stay up to date on technique, anatomy and prenatal training.
Molly stays true to teaching the Joseph Pilates method and seeks to help her clients' bodies stay aligned, strong, and pain-free. The mother of two, having practiced Pilates through both her pregnancies, she loves teaching pre and post-natal Pilates.
You can also find her videos on Pilatesology.com For a more about Molly check out her website, http://mollynilesrenshaw.com/