Martt
Lawrence
Senior Instructor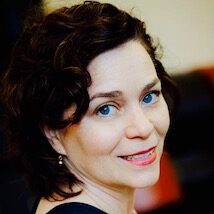 Martt Lawrence arrives in Los Angeles after spending over two decades teaching Pilates to dancers, athletes, and students of varying levels both in San Francisco and in Portland, Oregon.
Originally certified in1996 under classical teacher, Carol Apel, Martt was re- certified in 2005 by Romana's Pilates and Metropolitan Pilates under the tutelage of Master Teacher Dorothee VandeWalle at Metropolitan Pilates in Seattle in 2005. Martt is a second generation classical instructor, having received training directly from Romana Kryzanowska.
In January 2006, Martt opened The Pilates Center of San Francisco (PCSF), located inside the ODC Dance Commons, which she owned and operated for nearly 14 years. In 2008, she became a certified Teacher- Trainer and her studio became a training center for Metropolitan Pilates apprentices. She has presented teacher training seminars in both San Francisco and Seattle. Aside her extensive training under Dorothee VandeWalle, Martt has hosted workshops and attended training with Jay Grimes, Kathy Ross Nash, and Peter Fiasca.
Martt's teaching is additionally informed by her experience as a former professional dancer with the Houston and Cincinnati Ballet companies as well as a professional modern dancer and choreographer in the SF Bay Area. Prior to opening PCSF, Martt taught Golden Gate Pilates in San Francisco, Elément Pilates studio in Paris, France, and was the Pilates Instructor to The San Francisco Ballet and San Francisco Ballet School from 2001-2006. In Portland, she taught privately at several studios and was the Pilates Instructor at the Oregon Ballet Theater. Martt is grateful to be able to share her skill at Phoenix Classical Pilates.